Scales & Overload protection serve two important goals; improved safety and increased efficiency. Crane scales and overload devices allow operators to know how close the load they are lifting is to maximum capacity and if a dangerous situation exists if a load is over capacity. They also increase efficiency as they allow operators to maximize the work they accomplish during their shift.
The inherent efficiency of the crane scale guarantees its continuing popularity. A correctly installed crane scale lets operators accomplish two things at once; move materials and simultaneously gather accurate weigh data or inventory information.
The ideal crane scale must be more than accurate and the following scales are not only accurate, but easy to read and unquestionably safe for overhead operation.
CRANE SCALES & LOAD CELLS
StraightPoint LoadLink Plus Electronic Dynomometer
StraightPoint LoadLink Plus Electronic Dynomometer
StraightPoint Shackle Loadcell
StraightPoint Shackle Loadcell
Duct-O-Wire® Conductor Bar
Duct-O-Wire® Conductor Bar
Duct-O-Wire® Conductor Bar
Duct-O-Wire® Conductor Bar
Duct-O-Wire® Conductor Bar
Duct-O-Wire® Conductor Bar
Tractel Dynafor® MWX
The DYNAFOR™ MWX+ and MWX+ TR are a part of the Tractel crane scale product range. They are specifically suitable for the quantification of hanging loads (Lbs) in industrial environments. They are available in capacities from 1,000 lbs to 50,000 lbs, with precision of 0.1 %. The Dynafor MWX is equipped with permanent hanging ring and hook with safety lever. An optional wireless remote instrument reading is also available.
OVERLOAD DEVICES
Overload devices have proven to be an important step towards overhead crane safety. They provide operators with vital information, letting them know if the load that they are lifting is at a critical capacity. Overload devices can be wired in a number of ways. The most common techniques for setup is to activate a warning lamp/horn or even to shut off the signal for lifting when a load is too large. Placing the overload switch in the "up" circuit allows a load to still be lowered in the event that it becomes overloaded, even though it will not raise.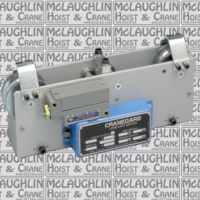 1200 Series
The best-built small cable reel on the market. When a "throw-away" reel won't do, try the 1200! 12″ diameter spool; available with receptacles and drop lights.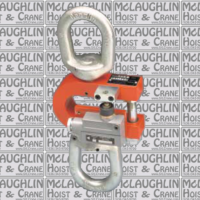 1400 Series
Larger than the 1200 Series and even more robust, covering the mid-range of our line. A great value with features you will not find on other reels.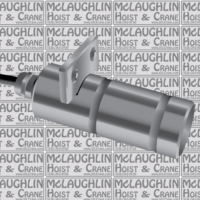 1500 to 3500 Series
These are equipped with a special slip ring housing for use in hazardous locations.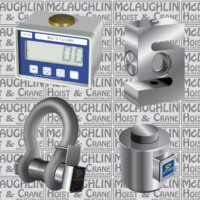 1900 to 3600 Series
The 19″, 24″, 32″, and 36″ diameter PowerReels® handle larger and longer cables. The 3200 and 3600 has many useful features, such as external spring adjustment and quickchange spring motors.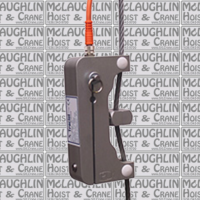 6100 Series
The low profile 6100 Series is ideal for exceptionally demanding applications and restricted spaces. Features flange mounting.